John Fineberg, BA, NREMT; founder, owner and senior instructor of CPR-Twin Cities
John Fineberg is the founder, owner and senior instructor of CPR-Twin Cities. John began his teaching career as American Red Cross instructor in 1985. A seasoned and popular instructor, John has taught thousands of people how to save lives and render care for those who become suddenly ill or injured.
Committed to "excellence over expedience," the owner and founder of CPR-Twin Cities takes pride in being thorough and going beyond what's expected in class. "It's important to me that my students actually learn to perform these life-saving skills, not merely attend class." John is known for being patient with those who need extra attention, while challenging those students who have a desire to learn more.
John is an emergency medical technician (EMT), who is certified by the National Registry of Emergency Medical Technicians, as well as by the Minnesota Emergency Medical Services Regulatory Board. He has been an active member of the Regions Hospital EMS Team since its inception in 2012, joined the M Health Fairview (HealthEast) EMS Team in 2019, and was active as a volunteer on the Twin Cities Red Cross EMS Team from 1990 until it ceased operations in 2013.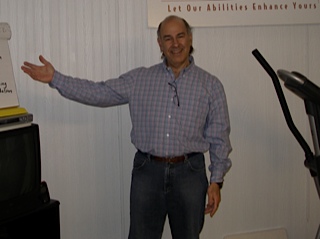 We think that John is one of the best instructors around. But don't take our word for it. Read feedback from our students.