Scroll down to find the class that best fits your needs:
Important COVID-19 Notes: For the online-only lecture versions of this class, you will need:
a reliable, high-speed WiFi connection.
at minimum, a tablet (like an iPad® or its Android equivalent).

A full-size computer would be even better. But, to be perfectly clear, a mobile phone screen will be too small to be able read the slides and view the demonstrations clearly.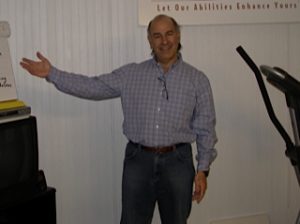 "Medical Emergencies — What Non-Professionals Can Do to Help" (in-person or online) 1 – 1.5 hrs.
a.k.a. "What to Do Until Medical Help Arrives"

no

 certification and no hands-on practice
choice of three options:

pre-recorded online

 (can be started/stopped/paused, etc., as you like);

live online

 (you can ask questions of the instructor during the class); or

live in-person

 (you can ask questions of the instructor during the class)
Group Rate: $29 per person — $300 minimum
–––––––––––––––––––––––––––––––––––––––––––––––––––––––––––––––––––––––––
–––––––––––––––––––––––––––––––––––––––––––––––––––––––––––––––––––––––––
–––––––––––––––––––––––––––––––––––––––––––––––––––––––––––––––––––––––––
Looking for health care lecture topic for your conference? Or for a workplace "lunch and learn?" CPR-Twin Cities would be happy to provide you with a guest/keynote speaker or a presenter for a break-out session.
Although most of the curriculum will be based on information taught in CPR-Twin Cities, American Red Cross and American Heart Association classes, it is an abbreviated class. And, since there is no set curriculum, and little hands-on practice, there is no certification. As with all classes, we recommend that you read class descriptions and check with your employer, school, professional organization before registering, so you're certain that this class will meet their requirements.
All of our lecture in-services will cover the basics of how to recognize a medical emergency and what to do until help arrives. If you wish, we will discuss the Good Samaritan Law, as well as how to protect yourself from disease transmission while giving first aid care. Other options include how to do hands-only CPR (without breaths) and/or how to perform the Heimlich maneuver.
In addition to these subjects, we are open to discussing how to recognize and what care to provide for a wide variety of injuries and sudden illnesses:
heart attack
cardiac arrest
stroke
shock
choking
seizures
poisonings
allergic reactions
diabetic emergencies
heat/cold emergencies
burns
bleeding
fractures/dislocations
concussions
spinal injuries
–––––––––––––––––––––––––––––––––––––––––––––––––––––––––––––––––––––––––
–––––––––––––––––––––––––––––––––––––––––––––––––––––––––––––––––––––––––
Class Size
The prices listed listed on this page are for a minimum of seven students per class. As this is a lecture class, without hands-on practice, there is no maximum number of students (other than with regard to students being able to hear the lecturer and see the flip-charts and other visuals).
Booking and Paying for a Class
Once a date is chosen, and a number of students is determined, a letter-of-agreement will be emailed to you. To confirm your class, the agreement needs to be signed and returned, along with your payment (in full). Payment may be made by check or through PayPal (using either a PayPal account or any major credit card, with a 3% surcharge).
If unsure about the number of students who will be attending, you can pick a number as low as seven as your minimum for the agreement, and then add more later (but no less than two days before class, so we have time to prepare). The price of those additional students is slightly higher ($5 per person). Payment for any additional students is due on the day of class.
Pricing*
Our per-student pricing for this class is already discounted for groups. In addition, there is a 10% discount off that discounted price if you:
book and pay for your class at least 60 days in advance.
Since short-notice classes are more complicated to coordinate, there is a 10% surcharge on classes scheduled and paid for less than 10 days in advance, and a 20% surcharge on classes scheduled and paid for less than five days in advance.
Delivery
While delivery is free for most classes held in Minneapolis, St. Paul and their first-ring suburbs, there is a minimum delivery charge of $45 per session for classes held beyond the first ring of suburbs. Due to time- and labor-intensive logistical factors in high-density areas, there is also a $45 delivery charge for classes held in downtown Minneapolis and downtown St. Paul. (Discounts and surcharges have no effect on the delivery fee.)
*All prices are subject to change without notice.