Get trained … during the calm before the storm!
For this "online-only" class, you will need:
a reliable, high-speed WiFi connection.
at minimum, a tablet (like an iPad® or its Android equivalent).

A full-size computer would be even better. But, to be perfectly clear, a mobile phone screen will be too small to be able read the slides and view the demonstrations clearly.
---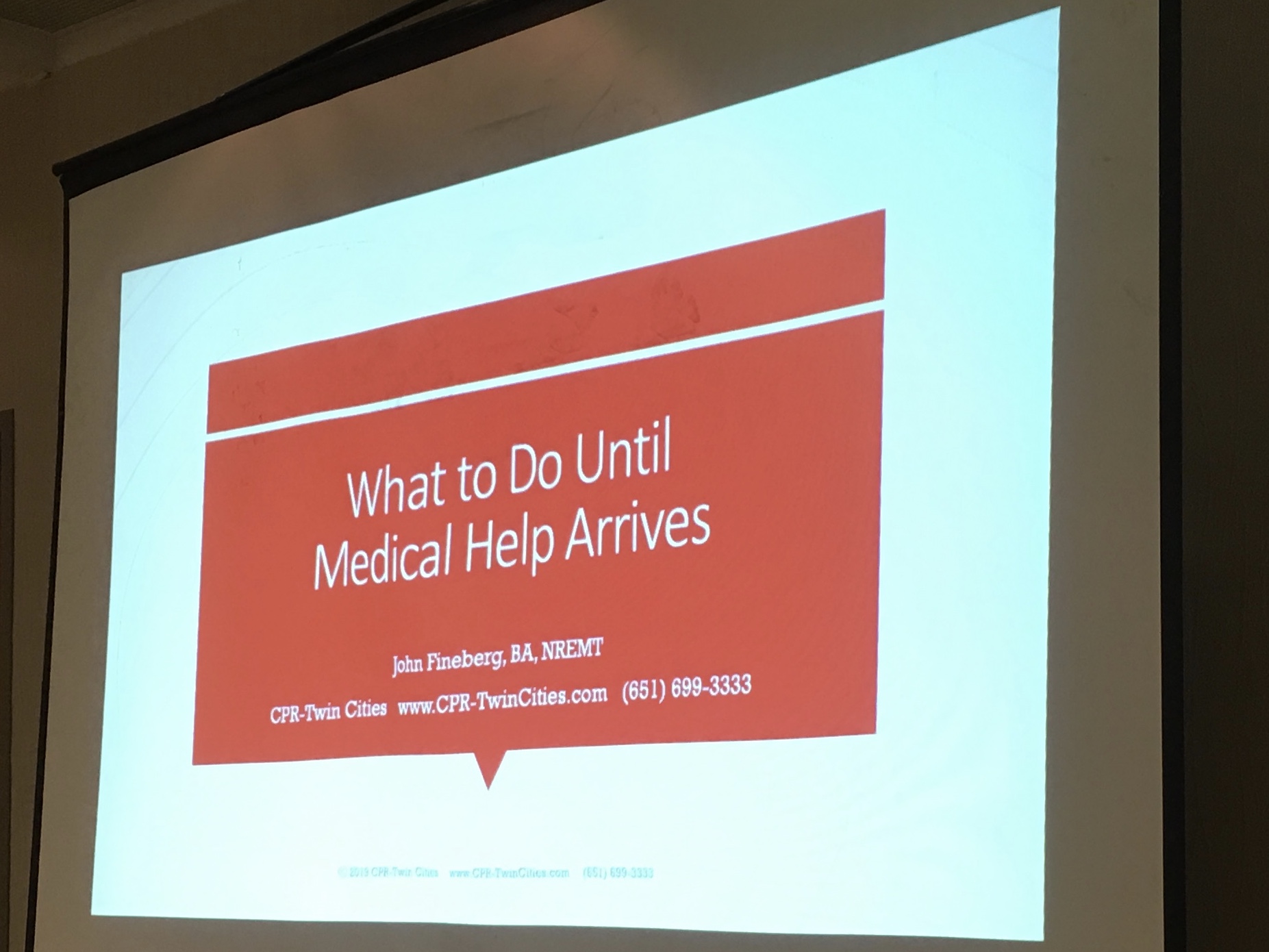 ---
"Medical Emergencies — What Non-Professionals Can Do to Help" (online-only) 1 hr.
a.k.a. "What to Do Until Medical Help Arrives"
no certification and no hands-on practice
pre-recorded (can be started/stopped/paused, etc., as you like)
Individual Rate: $34 per person
---
Let's face it, you never know when someone might get seriously injured or ill. And you never know when you might be called upon to take action in an emergency.
That's the scary truth! Wouldn't it be comforting if you were better prepared to handle emergencies? At least until 911 medical help arrives? Who knows, what you learn in this online training could save someone's life!
This is an entry-level presentation. It covers the basics in a very simple, easy-to-understand fashion. For more information about this option, please click here. For more information about John Fineberg, BA, NREMT, our conference presenter, please click here.
Although most of the curriculum will be based on information taught in CPR-Twin Cities, American Red Cross and American Heart Association classes, it is an abbreviated class. And, since it is lecture-only, there is no certification.
---
---
*All prices are subject to change without notice.